Wednesday, June 6th was World Environment Day but we like to celebrate every day!
At Westinghouse Water Heating, we are proud to offer comfort solutions for your home and business that are highly efficient AND Ultra Low NOx so you can feel good about your purchase! Our Ultra Low NOx water and space heaters provide additional environmental savings due to their combustion control systems, which minimizes levels of nitrogen oxide. If NOx levels are not reduced, oxidants can build up in the atmosphere and have harmful effects on human health.
Check out just a few of our Energy Star certified products below:
Residential Tankless Water Heater
Our Residential Tankless Water Heater is Energy Star Certified with an Energy Factor of up to 0.98. Tankless units are on demand and heat water only when you turn on the faucet. By only heating the water up when it is needed, the Westinghouse Tankless saves you energy AND money! Not only can it provide savings, it also boasts Ultra-Low NOx emissions, providing additional environmental savings.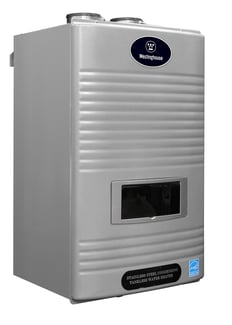 Are you looking for a water heater that saves you both energy and money? The Westinghouse Condensing Gas Water Heater is for you! This state of the art water heater is Energy Star rated and has up to a 97% thermal efficiency rating. The tank is insulated with heavy duty 2" thick insulation allowing for minimal heat loss.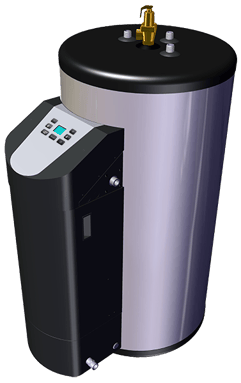 This product is perfect for those who are looking for an environmentally friendly option! This Energy Star certified boiler has an Annual Fuel Utilization Efficiency (AFUE) up up to 96.3% while homeowners with older gas furnaces may only be using as little as 60% of energy consumed. With this Westinghouse high efficiency heater up to 96.3% of the dollar spent on heating is properly used to heat the home.
You can find these products and MORE by shopping online through any of our our retail partners