Pair Our Indirect With Our Highly Efficient Boiler & Save Money!
Looking for a way to save on heating? Combine one of our highly efficient boilers with our indirect water heater and save money and energy! Check out the installation below, submitted by John Langan of Langan's Plumbing & Heating LLC.
Langan installed an HTP UFT-80 boiler with an SSU-30. This is a single zone with cast iron radiators and home runs to each radiator. The installation was done in Bradley Beach, NJ.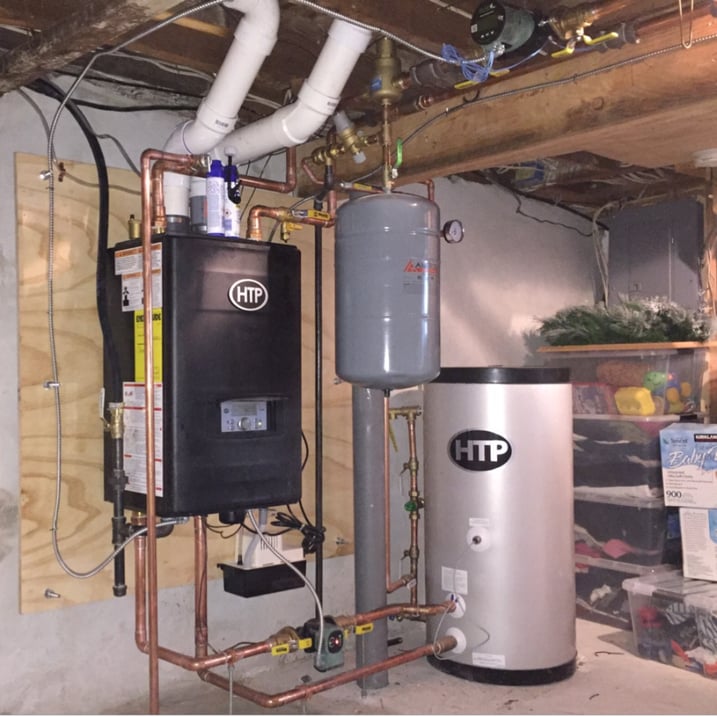 The UFT - The UFT is HTP's medium mass high efficiency boiler. This advanced modulating gas condensing boiler has a 316L stainless steel fire tube heat exchanger with a 95% AFUE rating. It is equipped with a state of the art gas leak detector and has ultra-low NOx emissions, making the UFT eco-friendly and your best option in today's green market.
The SSU - The SuperStor Ultra Indirect water heater is a culmination of over 25 years of indirect system manufacturing experience. The 316L stainless steel tank resists corrosion and eliminates the need for anode rods, allowing for the system to be virtually maintenance free. The SSU boasts three to five times more recovery than conventional gas-fired or electric water heaters.