HTP's Impressive EFT Boiler Installation
Five of HTP's Elite FT 399k BTU boilers were recently installed to retro fit a 127 unit luxury apartment complex in Detroit.
The Elite FT heating boiler features an exclusively designed stainless steel heat exchanger with superior heat transfer and less exposure to corrosion and scale build up. Built with serviceability in mind, the sleek, robust design requires little to no maintenance and is offered as a space saving wall mount unit. It features a fully modulating combustion system and has up to a 96.8% efficiency rating.
Check out the installation below!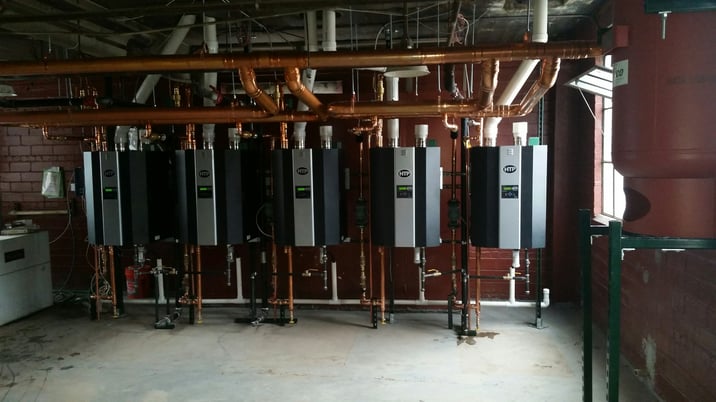 "The size and relatively light weight of the boiler made it easy to get the units up two flights of stairs. Once up the stairs they were able to fit through a 29 1/2" doorway to the penthouse. From the top and bottom pipping options to the Cascading of boilers, the boilers have performed above expectations. We look forward to using HTP on other projects in our area." - Raymond Barnowske of Stewart Mechanical LLC
Interested in learning more about the EFT boiler? Read our brochure!