Make the Switch to Energy Efficient Now & Start Saving
We all would like a little reprieve from those pesky bills that show up monthly. While we can't make them disappear all together, we do have some great news that will help ease that grand total you hate to see.
According to Energy Star, if you upgrade to an Energy Star certified water heater you could save up to $3,500 over the products lifetime. Not only are you getting amazing savings, these units are all certified and save energy while simultaneous protecting the environment.
Sounds like a win, win to us! We have listed just a few of our Energy Star Certified water heaters below so you can get started on lowering those monthly bills:
UFT Boiler Wall & Floor - Medium Mass Boiler
The UFT Boiler has been rated one of the Most Efficient Boilers by ENERGY STAR for 3 years in a row! The UFT puts everything you love about HTP's focus on high efficiency in this versatile boiler. It is compliant with the NOx emissions limit set forth in SCAQMD Rule 1146.2. resulting in an eco-friendly boiler. The UFT is ETL listed and exceeds the latest minimum efficiency requirements of ASHRAE 103 with an AFUE rating of up to 96%.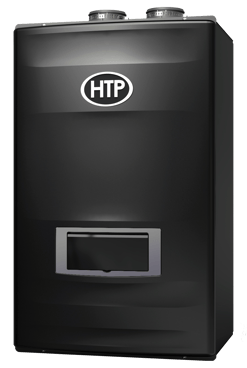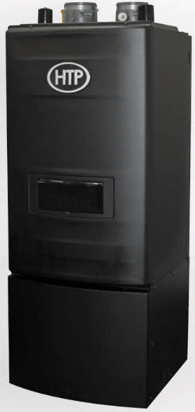 The Phoenix and Phoenix Light Duty - Gas Fired Water Heaters
Both the Phoenix and Phoenix Light Duty is a highly efficient and extremely versatile gas water heaters. They are manufactured with super durable stainless steel materials to resist corrosion for a longer lifetime and to provide optimum heat transfer. The Phoenix is up to 96% efficient with a 5:1 turndown while the Light Duty operates at an up to .90 Uniform Energy Factor (UEF) making them both Energy Star rated and a great choice for your heating needs.
The Phoenix The Phoenix Light Duty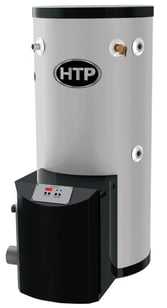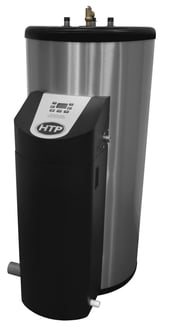 Hydra Smart RT Indoor & Outdoor Units - Condensidng Gas Tankless Water Heater
The Hydra Smart® Residential is a condensing gas tankless water heater manufactured with a high grade stainless steel heat exchanger to last longer and provide endless hot water. This advanced modulating water heater has up to a 0.98 Energy Factor, up to a .96 UEF and a 10 to 1 turndown ratio. It is eco-friendly and Energy Star certified! You will never run out of hot water with this advanced modulating tankless water heater.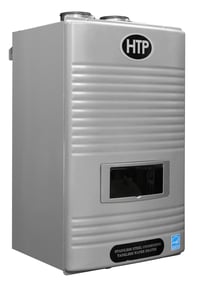 Click here to check out the website and see our full product offering of Energy Star certified products. Happy Savings!