Introducing the RTC!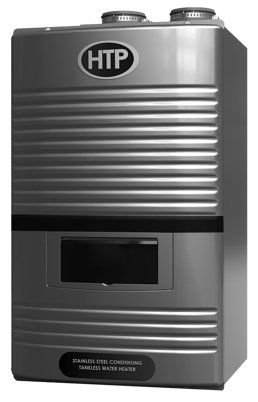 HTP is excited to announce its new tankless water heater – the Hydra Smart RTC. The RTC is a condensing gas tankless water heater with a high grade stainless steel heat exchanger to provide endless hot water. This highly efficient unit has a 10 to 1 turndown ratio and a 0.95 Energy Factor. It is eco-friendly with a low NOx combustion system and highly innovative gas leak detector. This unit provides high temperature water, up to 175°F. It can cascade up to 18 units, up to 6 units common vented.
More information on the RTC is available on our website. Documentation including the installation manual, brochure, and warranty can be found here. To attain high resolution images of the RTC for promotional needs, visit our Photos & Graphics page.