Install: UFT Boiler
We love seeing your install photos! This next install is of two of our UFT Boiler's that were installed for a farm shop.
The UFT Boiler is a medium mass high efficiency boiler. This advanced modulating gas condensing boiler has a 316L stainless steel fire tube heat exchanger with a 96% AFUE rating. It is equipped with a state of the art gas leak detector and has ultra-low NOx emissions, making the UFT eco-friendly and your best option in today's green market.
Get a free consultation to see if the UFT Boiler is right for you or even see if you're eligible for a cash back rebate in your state, just by clicking here.
Photo courtesy of Phillip D. Jones of Sarver Plumbing, Inc. in Ohio.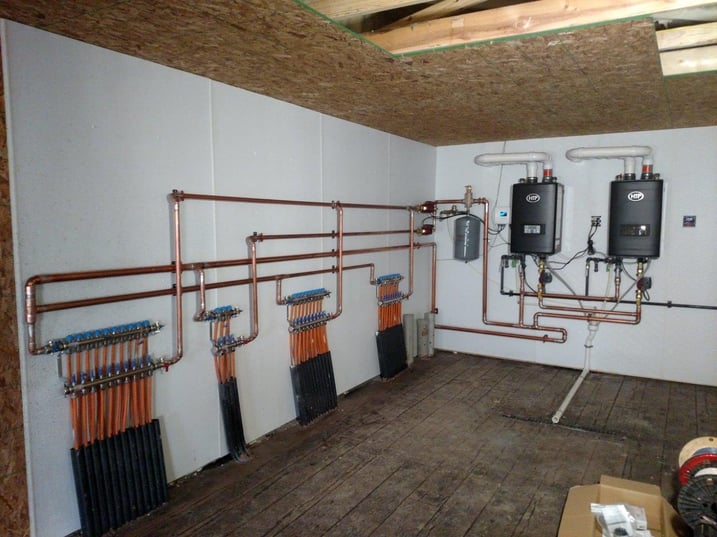 Send you install photo to marketing@htproducts.com