Install: SSP Indirect & UFT Boiler
We received photos of an awesome install of two of our products, the SuperStor Pro Indirect and the UFT Boiler.
Our SuperStor Pro is built using high quality 316L stainless steel materials, eliminating the need for anode rods and easily resisting corrosion for a longer tank life. This high quality material also makes this unit virtually maintenance free. The SSP has a built in auxiliary port for recirculation which increases the overall efficiency by eliminating short cycling of the connected boiler. It generates over 50% more hot water than many water heaters of similar size and offers extreme savings!
The UFT Boiler is a medium mass high efficiency boiler. This advanced modulating gas condensing boiler has a 316L stainless steel fire tube heat exchanger with a 96% AFUE rating. It is equipped with a state of the art gas leak detector and has ultra-low NOx emissions, making the UFT eco-friendly and your best option in today's green market.
Check out the install below. Photos courtesy of MP Smith P&H Brick of New Jersey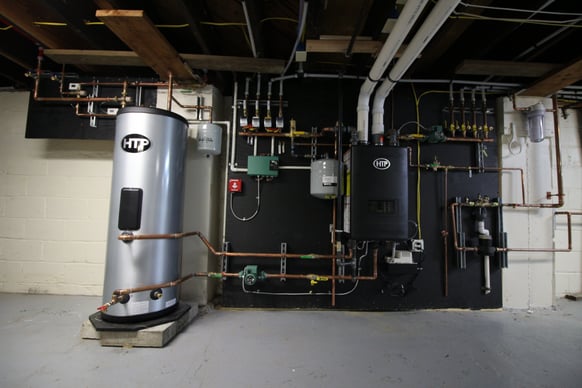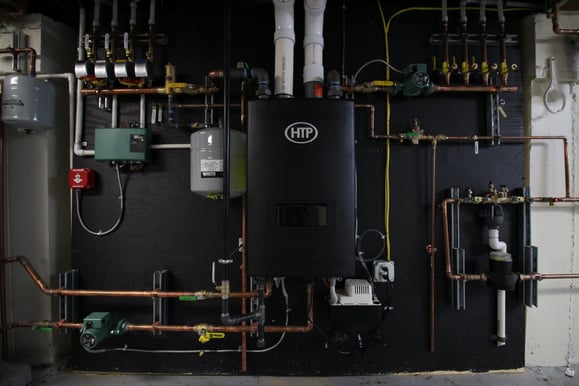 Send us your install pics at marketing@htproducts.com