Impressive Hotel Install
We love when you submit your great installs to us. Seeing our products work hard is why we do what we do. This install was sent to us from Al Jeffers & Son Inc. out of Vermont. This job is at the Hampton Inn in Manchester, VT.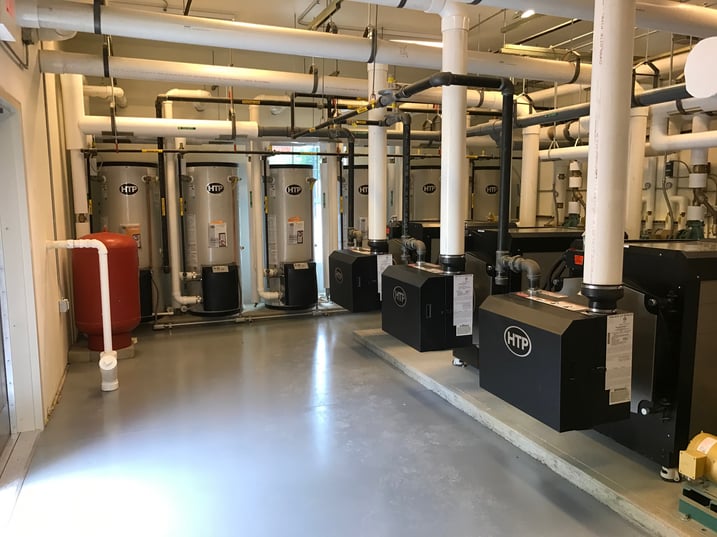 The photo features our Enduro Ti High Mass Commercial Condensing Boiler and our Phoenix Water Heater. The EnduroTiis a high mass commercial condensing boiler with a hyper-jet combustion system. It operates at up to a 93% thermal efficiency rating and has a 10:1 turndown ratio. It is manufactured out of an extremely durable stainless steel and titanium blend to resist corrosion and last longer.
The Phoenix Water Heater is a highly efficient and extremely versatile gas fired water heater. It is manufactured with super durable stainless steel materials to last longer and provide optimum heat transfer. It is up to 96% efficient with a five to one turndown, making it Energy Star rated and a great choice for your heating needs.
Keep the great installs coming! Send them over to marketing@htproducts.com to be featured.