HTP Makes Finalists List in MassEcon Award Competition
HTP is one of 18 finalists in an award competition hosted by MassEcon - Massachusetts' partner in economic development. Recently, HTP was fortunate to have The Standard Times stop by for an interview on HTP with President Dave Martin. Take a look at some of the interview below and read on for the full article!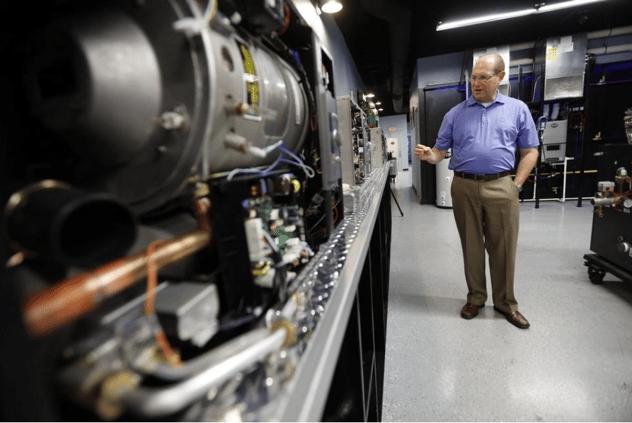 Q: At some point you made a commitment to buy this building and expand the workforce in different stages. That represents quite a commitment to SouthCoast Massachusetts, doesn't it?

A: Very much so.

Q: Can you tell me what went into that decision?

A: Well we're a second-generation family-owned company and this area of the country is really kind of known for hydronics. Hydronics means heating with water, and that's a big part of what we do with the boilers. And we wanted to stay close to our manufacturing facilities in East Freetown. As we were looking for a place to expand because we needed to, we were very fortunate that this building in the New Bedford Industrial Park was for sale and was actually the closest large building that was available so it worked out very nice for us.

Q: In this competition you're a finalist and now you're waiting for the results next month, I take it.

A: That's correct.