Who said solar does not work in the winter time?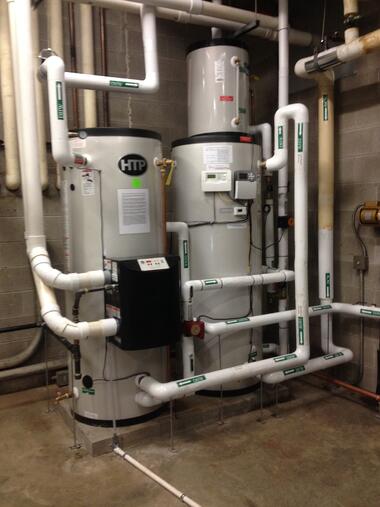 Not the school officials from Chesapeake High School in Chesapeake, Ohio. A five-collector solar thermal system was installed on the school in January 2014. For a year now, they've watched the live-data controller confirm that even in coldest temperatures, the solar system is still putting out plenty of heat.
Since this HTP turn-key package was placed into service a year ago, it's logged and collected more than 42,000,000 solar BTU. At this rate, it's estimated that the solar will pay for itself in approximately 10.5 years without any tax credits and 4.5 years with the federal tax credit (schools generally don't pay taxes). The system was designed and illustrated by HTP's Rod Hyatt. It was sold and installed by Carl Adam at SunRock Solar.
Because of the track record of this school project, the next-door school district was impressed and Carl has been able to bid three bigger projects that mirror this one that are being installed now.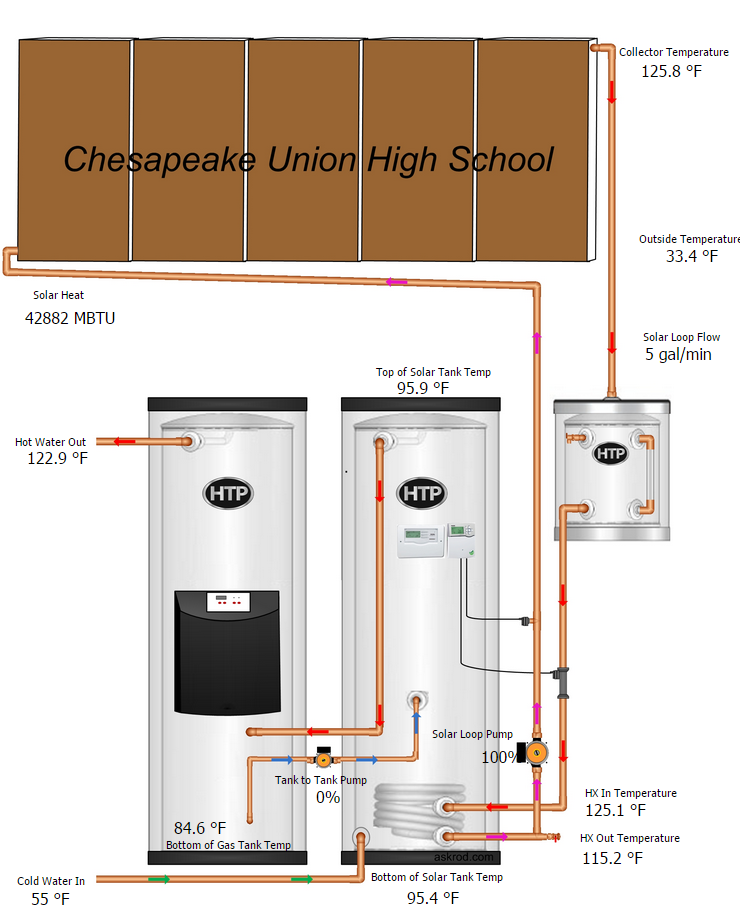 Here is an image of the Caleffi BX controller with DL3 datalogger. You'll see the numbers the system is producing at that moment. On the dashboard, temperatures and other numbers are adjacent to each system component, making it pretty self-explanatory. The only number that isn't fully explained is the MBTU figure. This is the actual BTUs (in millions) that the system has produced since it went online last January.
Here's a brief description of how the system operates:
When collectors are warmer than the bottom of the storage tank, the pump engages to 100% for 60 seconds. It completes programmed algorithms and modulates the pump for a 20° Delta T for maximum BTU transfer and solar collection.

When the top of solar storage tank exceeds the temperature of the bottom of the Phoenix solar water heater, the pump engages to 100% for 60 seconds. It completes programmed algorithms and modulates pump for a 20° Delta T.

Tank high limit setpoint can be 180°

The Phoenix modulates the burner to compensate for any solar shortages when the hot water load exceeds solar input.
There are some great advantages to this system.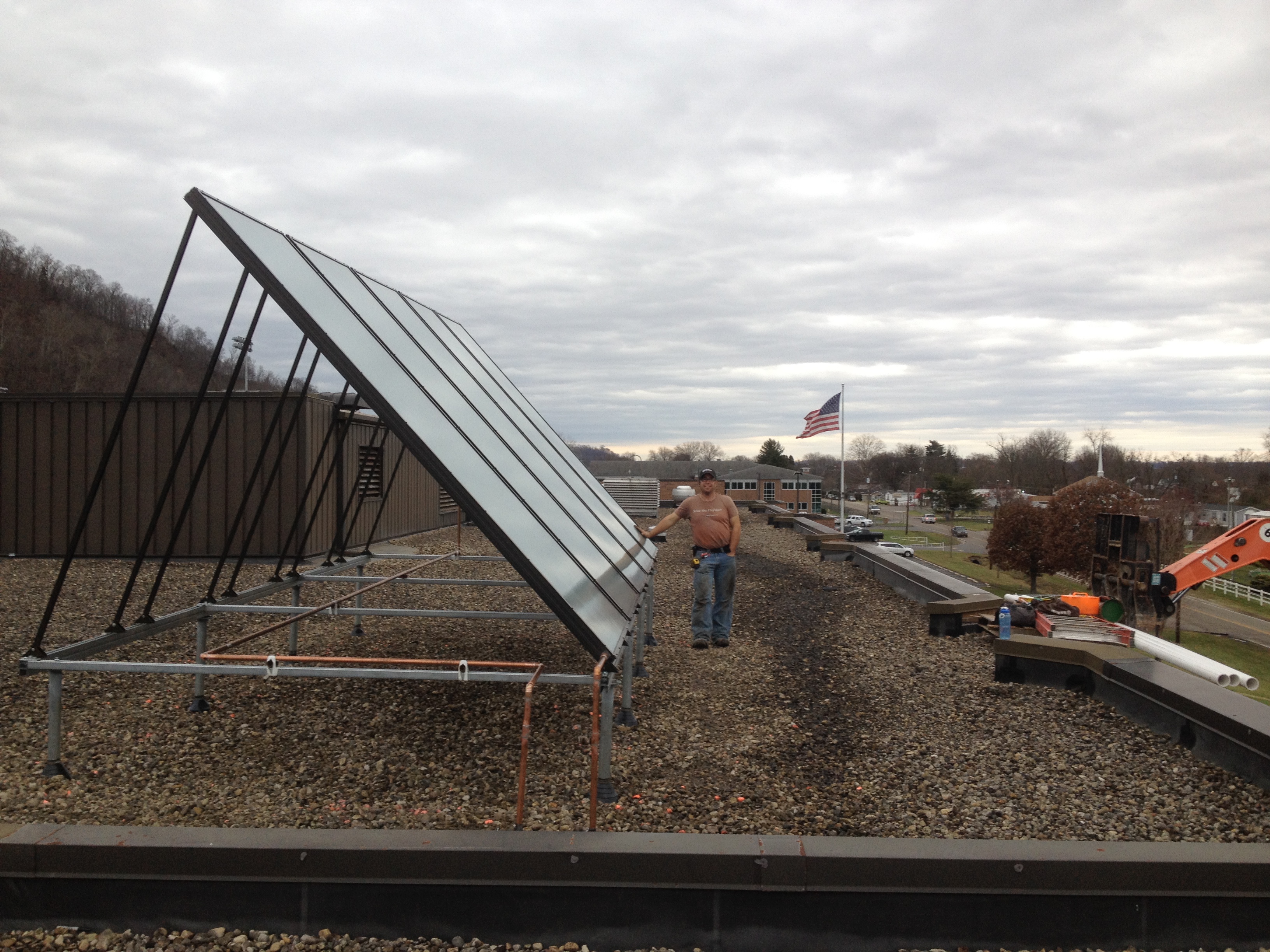 Solar is the primary heat source being delivered directly into the water heaters. That means the water heater will only fire when load exceeds the solar production. It doesn't consider solar a second thought.
Also, the drainback design lowers the cost of the overall design because it uses fewer components. With drainback, there is no yearly maintenance -- only checkups. It delivers full overheat and freeze protection using only water.
Good luck, Carl. We look forward to seeing the live dashboard links for the next three schools.