October is Energy Action Month!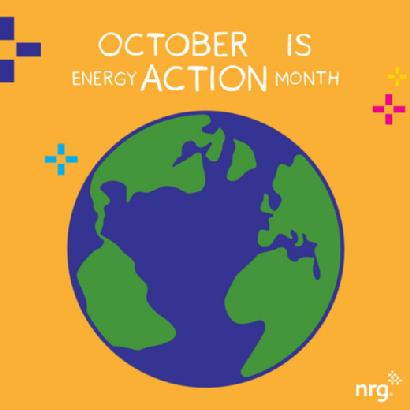 Read below for some fun energy trivia posted by Next Step Living -
34 million tons: The amount of carbon dioxide that would be saved if every household in the United States used only cold water for their laundry. (Source: GVSU.edu)

50 percent: The approximate amount your heating and cooling costs make up of your total energy bill. (Source: Department of Energy)

20 percent: The approximate amount of U.S. electricity consumption attributed to light bulbs. (Source: Green American)

400,000: The number of people who marched for climate justice just a few weeks ago at the People's Climate March. Next Step Living had almost 200 there. (Source: PeoplesClimate.org)

4 minutes: How frequently a business or homeowner receives a new solar photovoltaic system. (Source: Tech Republic)

3.2 percent: The nationwide increase in residential electricity prices this year – the biggest one in the past five years. (Source: National Geographic)

15 percent: How much drivers can save when they slow from 65 to 55 miles per hour. (Source: ConsumerEnergy.org)
Don't forget to read HTP's past blog posts on ways to save energy!
/blog/heat-efficiently-with-htps-energy-star-rated-products
/blog/save-energy-reduce-your-hot-water-usage
(Next Step Living original post: http://www.nextstepliving.com/energy-center/bright-ideas-blog-post/energy-action-month-seven-must-know-energy-facts-and-figures )