Check Out This Impressive Install!
We LOVE seeing our units in action, which is why we can't help but show off a great installation when we see one (or two in this case). We received these photos below from our friends over at Steele Brothers Heating in Denver, CO. Their service technician, Chris, did a wonderful job with the installation of not just one, but TWO of our boilers; the UFT and the EFT.
Our UFT Boiler is a medium mass high efficiency boiler. This advanced modulating gas condensing boiler has a 316L stainless steel fire tube heat exchanger with a 96% AFUE rating. It is equipped with a state of the art gas leak detector and has ultra-low NOx emissions, making the UFT eco-friendly and your best option in today's green market.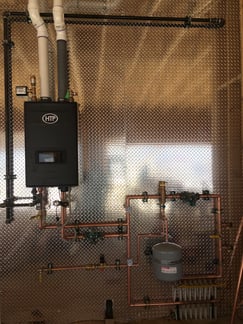 The second installation photo features our EFT boiler. The Elite FT is a high efficiency heating boiler for residential and commercial applications. This versatile unit is wall hung and comes in seven models, ranging from 55,000 to 399,000 BTUs. It's exclusively designed stainless steel heat exchanger provides superior heat transfer. It has up to a 96.8% AFUE rating with a five to one turndown ratio. Top and bottom connections are featured on larger size units for greater installation options.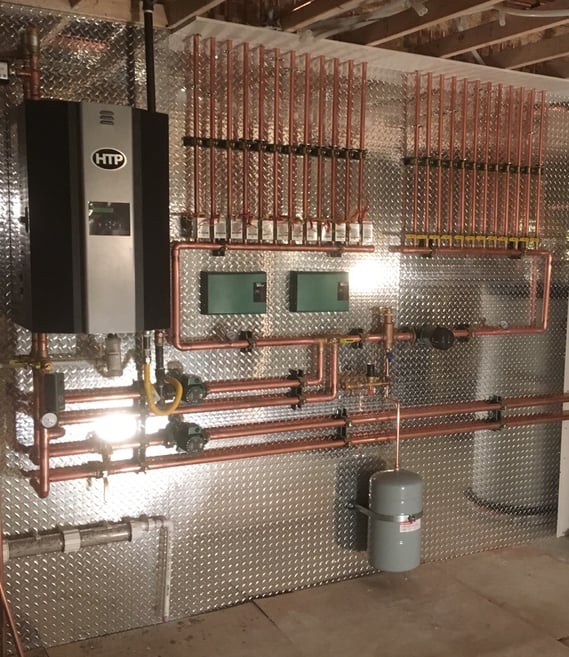 Check out our website here for more information on these boilers and much more. If you have a great install and would like to see it featured here and on our social media pages e-mail your photos to us at marketing@htproducts.com.