Introducing HTP's Ultra Thin Hydronic Fan Coil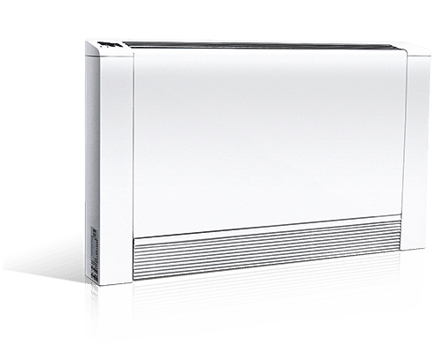 The Hydronic Fan Coil is highly efficient, elegant and ultra-quiet. It is constructed with superior quality cross-flow fans to create large air volume with low noise. With our hydronic fan-coil you can enjoy a different temperature in each room of your home for the ultimate control and satisfaction.
The Fan Coil operates with touchscreen controls (glass model only) and a remote. In the summer season, the unit will cool the room (combined with a chiller) and keep the room at a comfortable temperature as it runs quietly. In the winter, the unit heats the room (combined with a water heater) keeping it at a comfortable warm temperature.
The Fan Coil can be combined with a UFT Boiler or a SuperStor Pro for unbeatable performance!