HTP Made Energy Star's Most Efficient Boilers of 2016

HTP's Elite FT and Versa-Flame made the list for most efficient boilers! To make this list, the boiler must be Energy Star certified and consistent with applicable Energy Star Partner Commitments and the requirements set forth in the Energy Star Program Requirements Product Specification for Boilers, version 3.0. Product performance must be certified by a certification body recognized by the U.S. Environmental Protection Agency (EPA).
Gas powered boilers must be 95% AFUE or higher. Oil powered boilers must have a 90% AFUE or higher.
Energy Star defines residential boiler as: A self-contained fuel-burning appliance for supplying low-pressure steam or hot water for space heating applications. A heating unit that meets this definition and also provides hot water for domestic or other use is considered a boiler for the purpose of this recognition.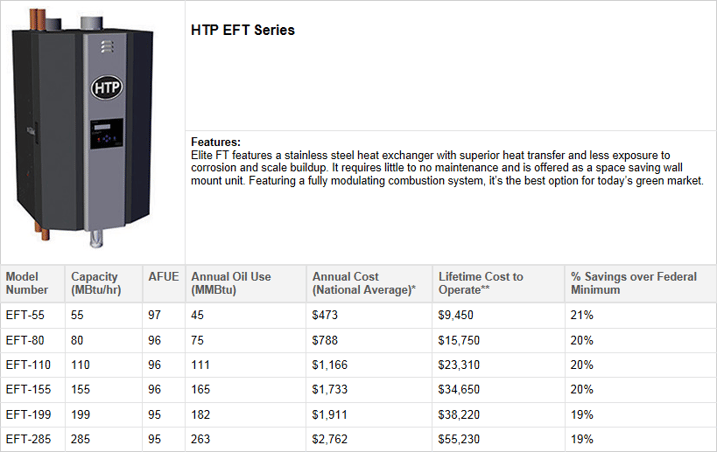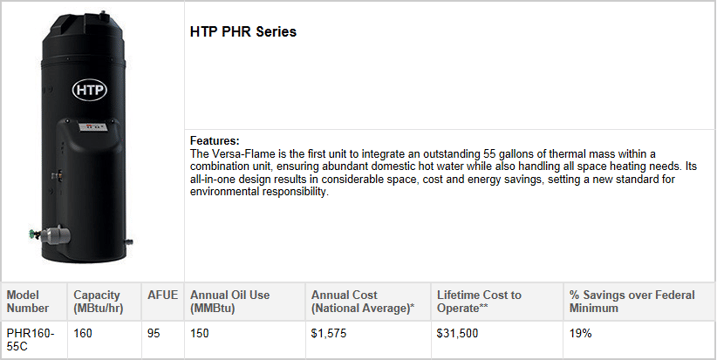 To see the full list of the Most Efficient Boilers of 2016 click here.