HTP Awarded at Mass Econ Luncheon
November 22nd was the 13th annual Economic Impact Award luncheon in Boston, Ma. The luncheon is an annual awards ceremony that is comprised of business leaders, public officials and champions of Massachusetts who gather to recognize the economic impact of businesses in the state.
The winners of these awards are made up of companies from various industries for their outstanding contribution to the states economy.
HTP is honored to have received silver in the Southeastern division. HTP was recognized for our highly efficient water heating systems and solar thermal collectors for residential and commercial properties. We were also mentioned for our recent expansion which created more jobs locally.
For more information on the annual Mass Economic Impact Awards click here.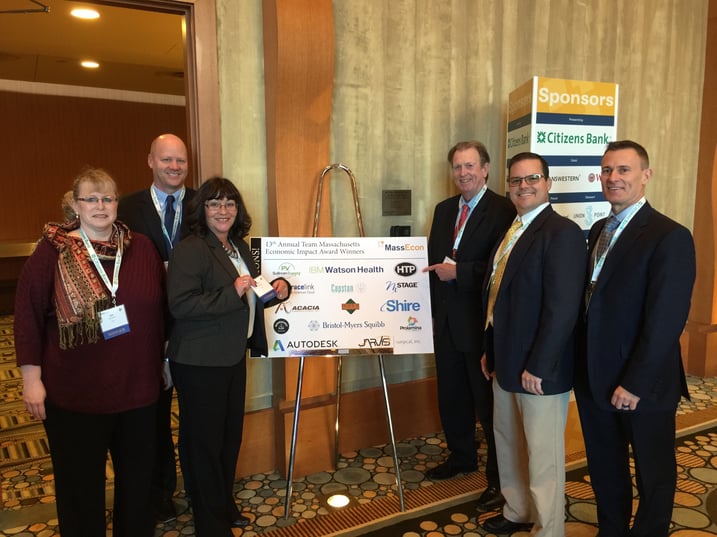 Photographed (left to right): Deborah Jenkins, Todd Romig, Doris Goncalves, Brad Matthews, Jim Cika, Bruce Horn