5 Energy & Money Saving Resolutions for the New Year
The new year means new routines and new habits! Here are some resolutions you can fit into your daily schedule to save energy and money. These helpful tips come from NextStepLiving.com --
As we welcome in a new year, here's to new opportunities for making positive changes—and sticking to them. Last year, two of the most popular New Year's resolutions were to save money and learn something new. But if winning the lottery or tackling the violin seems out of reach, changing up your energy efficiency habits and learning how your home uses energy is a good place to start. Plus, you can add 'lowered my carbon footprint' to your list of accomplishments, too. Here are the top five ways to save money (and learn something new) in 2016: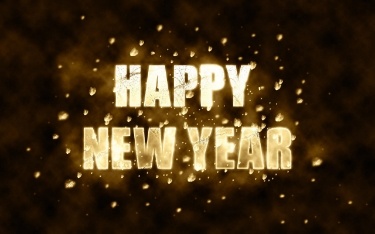 Go Solar. Every 2.5 minutes, a new solar power system is installed in the United States. Are you ready to install or connect to one of them? Brighten up your New Year by supporting clean energy and lowering your electric bills. Whether you're thinking about installing solar panels on your roof or signing up with a remotely-located community solar array, you'll be investing in your future while becoming more energy independent.
Update your HVAC system. Maybe it's been on your to-do list for a while, but did you know that heating and cooling account for about half of your yearly utility costs? An energy-efficient HVAC system can save you up to $200 a year. If your HVAC system is more than 20 years old, your home never seems to be the right temperature or your utility bills have jumped a lot higher all of the sudden, it may be time for an upgrade.
Make quick fixes. Between LED lighting, programmable thermostats and smart power strips, there are many ways to easily save more money and energy right away. Just how much can quick fixes save you? Swapping out just one conventional light bulb with an energy-efficient LED can save you $40 over the life of the bulb, use 75% less energy and last up to 20 years. On top of that, programmable thermostats and smart power strips can help you reduce your energy use when you're not around. The best part? You might be eligible to receive these quick fixes as part of a home energy assessment.
Weatherize. Is your home properly weatherized? Not sure? While you might be feeling drafts from a lack of insulation, air sealing or old, inefficient windows, it may also just be showing up in your energy bills month after month. By properly weatherizing your home, you can prevent the emission of more than 2 metric tons of CO2, reduce your energy use and save up to 20% on your heating and cooling costs.
Start with a home energy assessment. They say knowledge is power, and that certainly rings true when it come to your energy use. Learn more about how your home uses energy so you can start saving right away. With a home energy assessment, you'll get a thorough overview of how to make your home cooler in the summer and warmer in the winter, while shrinking your monthly utility bill and carbon footprint. When you're done, you'll be well aware of the areas in your home that can benefit from energy-saving measures. And don't stop there: Keep up-to-date on the latest energy-saving tips with:
What are you waiting for? Meeting with a Next Step Living® energy advisor is the best way to find out what further steps you can take to make your home more energy-efficient. Here's to saving more money, energy and reducing your carbon footprint in 2016.
(Original article: http://www.nextstepliving.com/blog/five-energy-and-money-saving-resolutions-for-the-new-year)