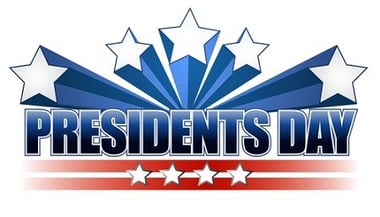 HTP Customer Service, Technical Support and Parts Department will be operating with reduced hours for President's Day, Monday, February 15. Please refer to the information below.
Customer Service: 8:00am – 12:00pm
Technical Support: 8:30am – 12:00pm
Parts Department: 8:00am – 11:00am, NEXT DAY AIR ORDERS ONLY. Orders must be received by 10:30am ET to go out Next Day Air, but are subject to inventory availability.
Have a good holiday!