Introducing the Crossover Floor Water Heater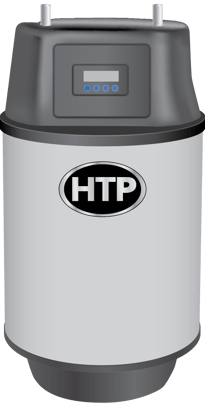 We are excited to introduce the new high efficiency Crossover models – RGH-75F and RGH-100F. This revolutionary product was designed to be the most highly efficient affordable residential tank type product in the industry.
The Crossover Residential Floor model combines the flow capacity of a 50 gallon tank type water heater with the continuous flow feature found in tankless water heaters. It has dual activation by flow or thermostat sensing which guarantees hot water delivery even with low flow fixtures. Its built in fire tube heat exchanger is surrounded by a stainless steel tank that holds a full 20 gallons of up to 167 degree hot water and then mixes the delivered temperature down through a ASSE 1017 mixing valve and can thus fill a 40 gallon tub at the same rate as a traditional 50 gallon tank type water heater. The RGH 75 and 100 can also produce more first hour delivery than conventional 50 gallon water heaters. These two new models will change the way people view residential water heating and it is only available through HTP and our agent partners. Learn more by visiting our website.