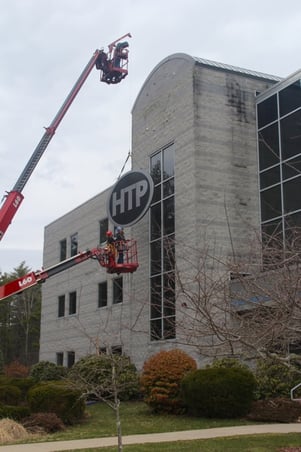 We are excited to announce that HTP has moved locations. We are now located at 272 Duchaine Blvd, New Bedford, MA inside the New Bedford Business Park.
Our new office building has three floors equipped with new office space for our employees. This larger building will allow HTP to expand its staff and add up to 40 jobs to our current 155 employees. Our accounting department now resides on the third floor of the new building, with marketing, customer service, and technical support on the second floor and engineering on the first floor. Our warehouse along with shipping is now at our new location. This new space will allow us to expand our product line and continue successfully manufacturing new high efficiency heating systems.
Our new HTP sign was recently installed, making the move official! See more pictures below.