HTP held their 1st Annual Ugly Sweater Contest at today's holiday luncheon.
Many HTP employees entered the contest, with sweaters decked out in ornaments, glitter, bells, and more! Check out the three winners below!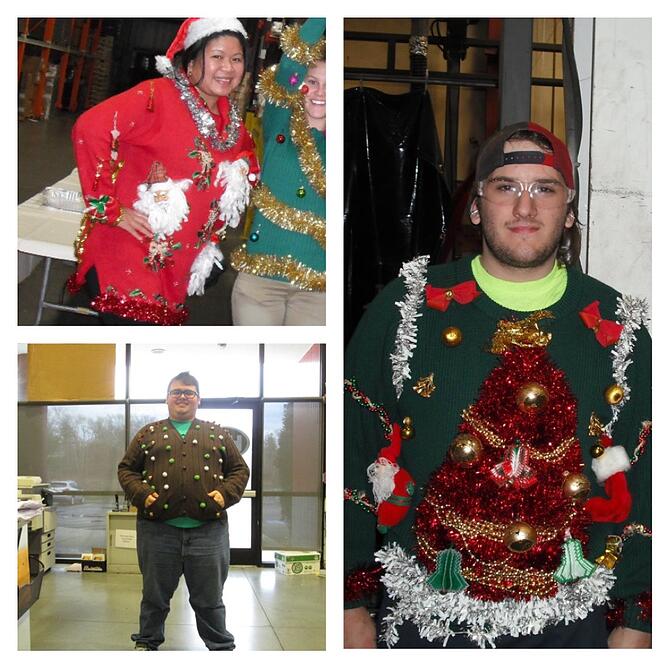 1st Place (right): Daniel Bilunas - $50 AMEX giftcard
2nd Place (top left): Jholoreen Costa - $25 AMEX giftcard
3rd Place (bottom left): Jared Johnson - HTP sweatshirt
Thank you to all who participated in the contest! Check out our Facebook page for pictures of the holiday luncheon.