HTP Launches New Website
You have probably noticed that HTP's new website went live on Tuesday. HTP's staff has been working hard on the new design and we are very excited for you all to see it. Our goal is to give our representatives and customers a better viewing experience and a smoother navigation process throughout the site.
That being said, quite a few things have been changed and we wanted to give you some pointers on where everything on the site is located.
Responsive design – will now automatically adjust to all device sizes (phones & tablets)
Explore documents – located at the top right of every product page. This includes all of our documents in one locations (brochures, specs, submittals, warranty, manuals)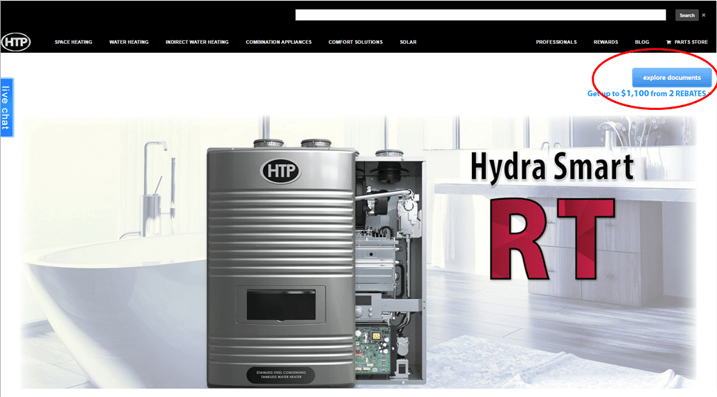 Search bar has been added – can even search within PDFs and discontinued products!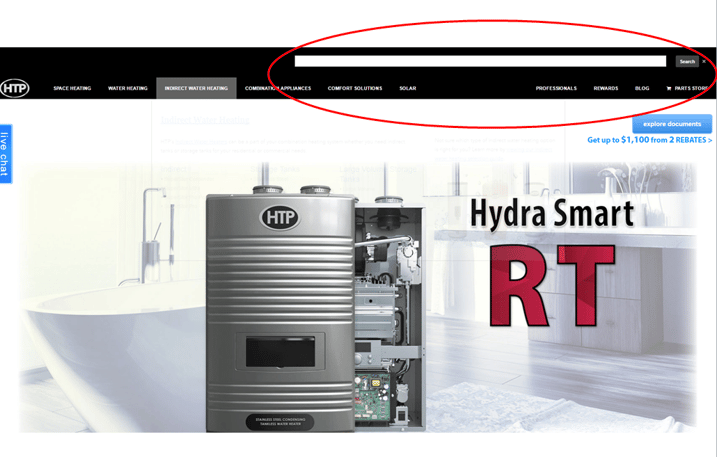 Navigation bar – tankless is no longer its own category, it has now been added under water heating. Indirects are also its own category.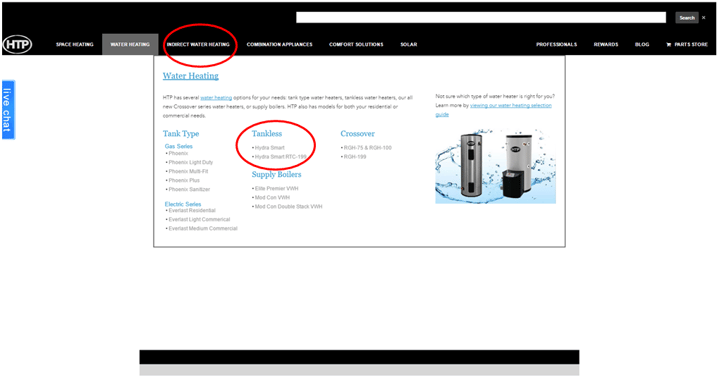 New landing pages "selection guides" for each category – on right of each drop down. Helps homeowners select which product is right for them.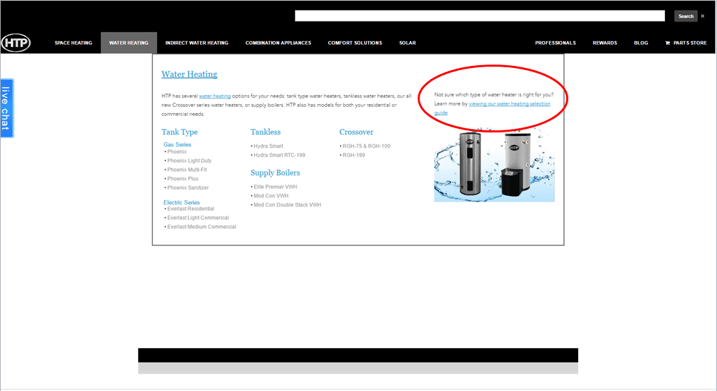 Updated Professionals tab in Navigation now includes…

Manuals and Literature which includes shortcuts to new and DISCONTINUED literature – no longer need to go to sitemap
Merchandise Store for HTP reps or contractors looking to buy HTP merchandise like t-shirts, pens, cups and more
Product Photos – coming soon. Will include high resolution images of each product for advertising use.
Warranty Wizard – can be found here or on the blue bar at the end of EVERY product page.
Blue footer – allows for better customer support. Includes the chat feature, customer testimonials, rebate center and warranty claim pages.

Please let us know if you have any feedback!