HTP's highly efficient Elite boiler and Mod Con Commercial Gas boiler were recently installed in Montreal. Check out the pictures below --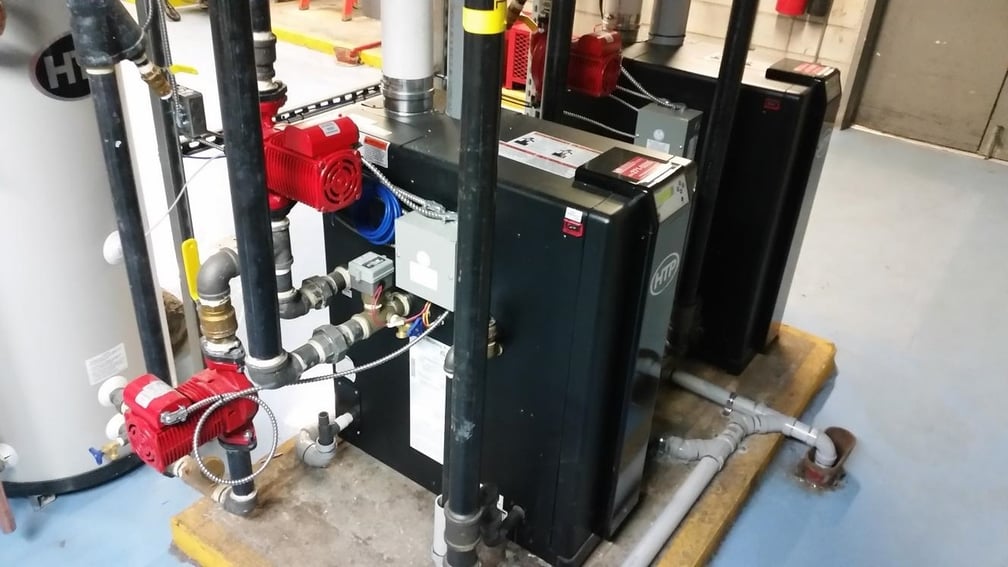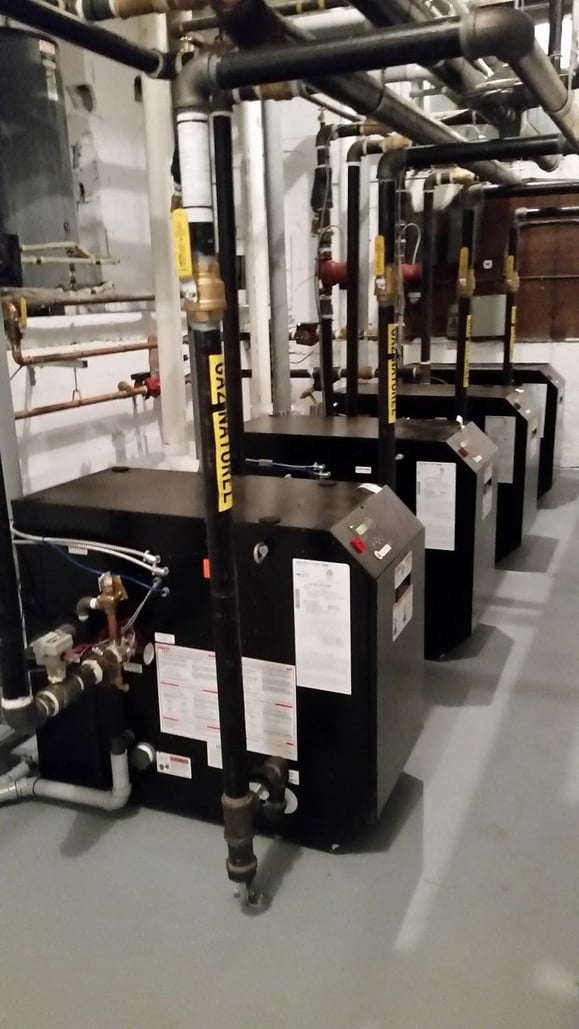 The HTP Elite Heating Boiler is highly efficient, with up to a 96% AFUE. The Elite has best in class features throughout the design making it the most efficient product in the market at a competitive price. Its aesthetic appeal, versatility, and serviceability make it the right choice for residential or light commercial hydronic space heating. Its modulating technology matches fuel consumption to demand to provide high system efficiency even during low load conditions. It can reach an overall turndown ratio of five to one with the ability to cascade up to eight boilers.
An intelligent design that delivers hydronic heating at 94% Thermal Efficiency. The high grade modulating gas burner operates at a 5 to 1 turndown ratio to meet variable heating needs. Quality construction, a small footprint, and convenient features make the Mod Con boiler ideal for most commercial heating applications.