At HTP we are always looking for ways to become more energy efficient people! Here are five ways to keep your holiday season energy efficient, from Next Step Living.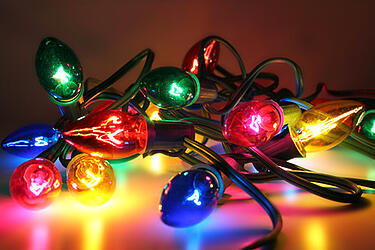 1. Plug in (and off). Whether it's from your kitchen appliances for festive dinners, online shopping or holiday lights and decorations, every outlet seems to be filled come November. A "smart" power strip will combat phantom energy, which happens when products leak power even when they're turned off or in standby mode.
2. Ditch the paper. Did you know that the wrapping paper the United States throws away each year totals 4 million pounds? It's safe to say much of this comes from the holiday season. We all enjoy dressing up gifts; why not make your wrapping eco-friendly by pulling double duty? For a twist, wrap gifts in T-shirts or scarves so the wrapping will be an extra present. If you can't resist wrapping paper, try an eco-friendly version; Bags & Bows has some good options. Another way to lighten your paper load: Opt for e-cards instead of handwritten mailers.
3. Make your holiday lights energy-efficient. It's great to see the holiday fanfare that arrives come November, but those bright lights also cause a lot of energy waste. According to the U.S. Department of Energy, using LED light bulbs will cut your power use significantly compared to incandescent bulbs over the typical holiday season. More to love: LEDs are cooler to the touch because they don't emit heat, and they're longer-lasting.
4. Streamline your mail. Browse online for holiday ideas instead of thumbing through endless catalogs. Opt out of each catalog that you do receive, then recycle. You'll be helping reduce the 11.8 billion catalogs that Americans receive each year, according to a 2012 study by the Direct Marketing Association.
5. Buy rechargeable batteries. To cut down on landfill waste, with all the toys you're giving this year, include rechargeable batteries. The EPA says about 40 percent of annual battery sales occur during the holiday season.
What are you doing to keep your home green this season?
(Original article: http://nextstepliving.com/energy-center/bright-ideas-blog-post/five-ways-keep-your-holiday-season-energy-efficient )