Check out this installation of 16 HTP Mod Con 850 boilers! These boilers were installed in Noble Square Apartments in Chicago, IL by Ryan Hoger of Temperature Equipment Corporation.
The original heating system consisted of two commercial mid-efficiency boilers, estimated to run at about 65 percent efficiency with an input of 7,625,000 BTU each. A single boiler with a BTU input of 4,320,000 provided domestic hot water to the housing unit through an instantaneous heat exchanger. In order to replace the existing system, the new system design would have to handle the current load for the domestic hot water, radiant ceiling and make-up air systems.
In order to save on heating costs, the system was replaced by 16 Mod Con boilers and volume water heater units (12 Mod Con 850s for space heating and four for domestic water), operating at 94 percent efficiency and 850 thousand BTU each, totaling 13.6 million BTU. Ten Mod Con units were designated to operate in banks of 5 boilers, each bank with its own master boiler. The banks were split to serve heat to the northern and southern regions of the building. The make-up air system utilizes operation of two of the Mod Con boilers, while four Mod Con Volume Water Heaters work together with two 175 gal. ASME storage tanks in order to provide domestic hot water.
Energy savings prior to installation were projected at approximately 20% or $68,400 per year. After careful project savings analysis, it was determined that the 16 HTP Mod Con 850 boilers and volume water heaters saved much more than that. Savings for the property totaled $103,727.59, (32% savings) during the first year of operation.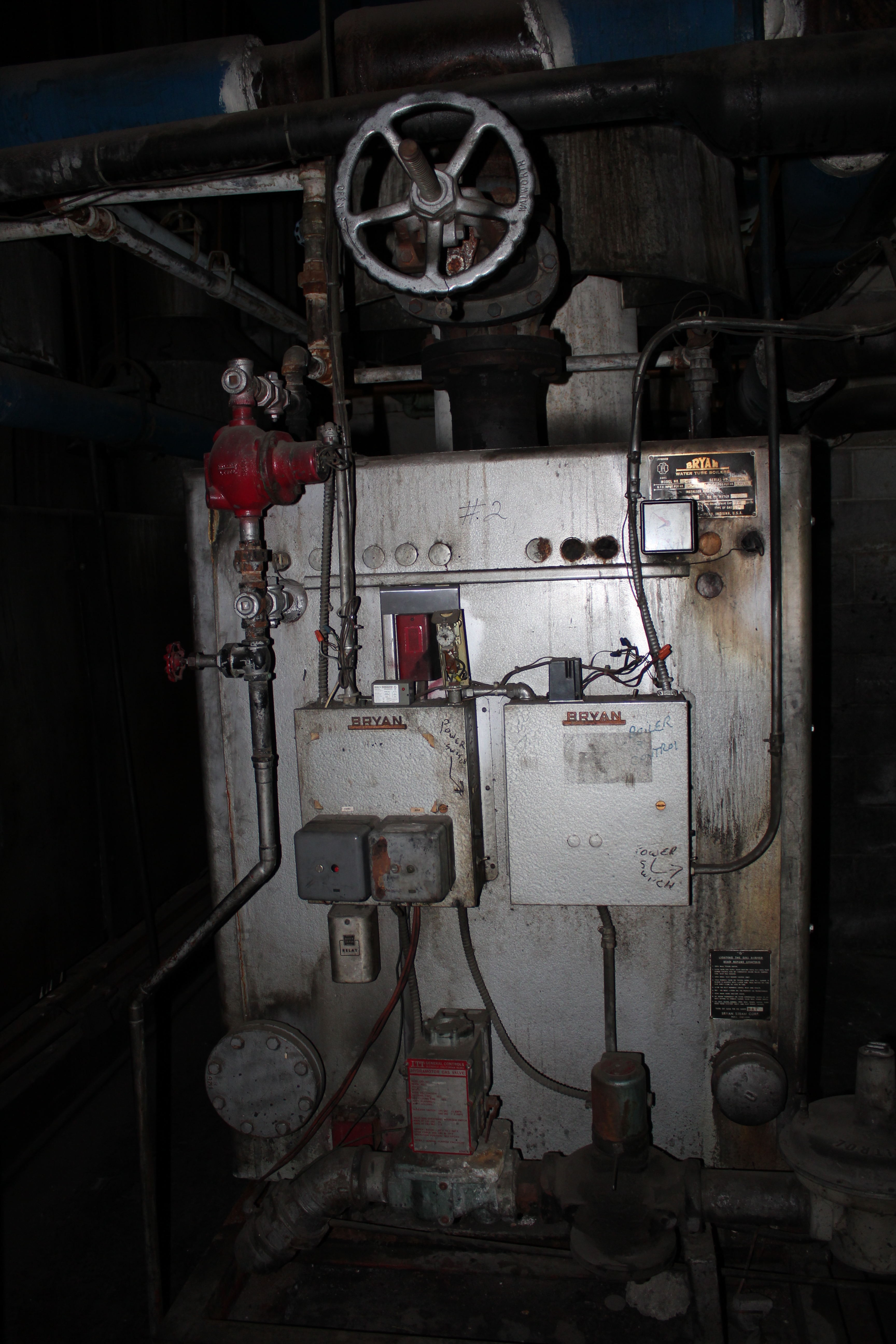 Above: Old system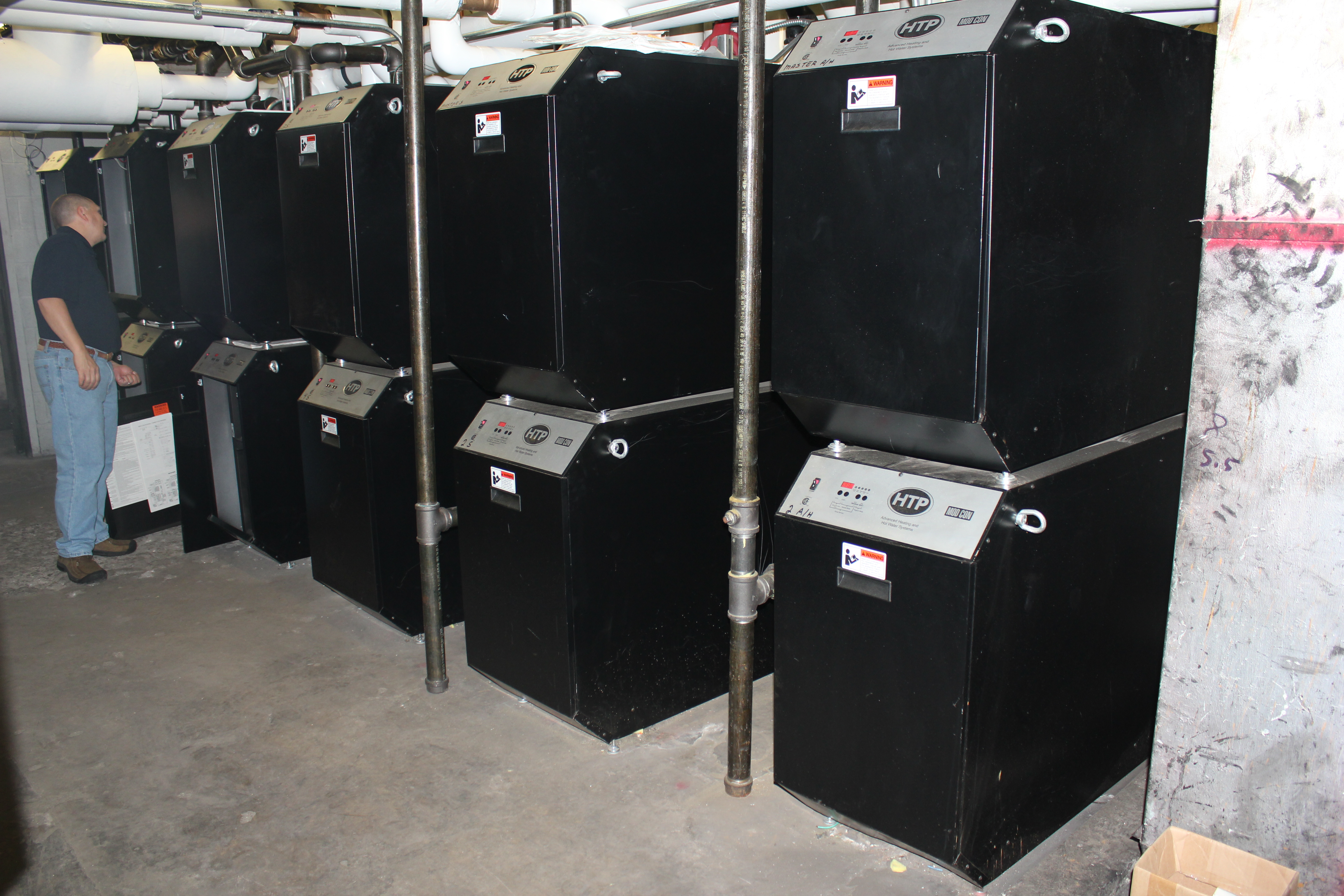 Above: new system - Mod Con 850s