Check out this great installation of HTP's EFT floor standing combination system!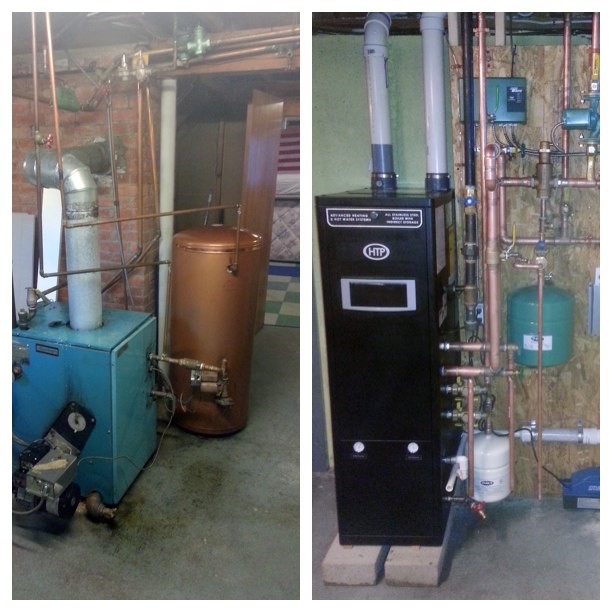 This EFTC-F was sold by HTP's great representatives: Emerson Swan!
HTP's EFT Combi floor standing system saves money on operating expenses, reduces overall installation costs, and takes up less space than traditional space heating and water heating appliances. The advanced modulating gas condensing boiler has up to a 93.2% AFUE. Its stainless steel fire tube heat exchanger is extremely durable, resists corrosion, and provides excellet heat transfer properties. The high quality stainless steel coil indirect fired water heater produces endless hot water and maintains a stable temperature! To learn more, visit our website.