HTP Takes on Chicago
This year's AHR Expo is in the beautiful city of Chicago IL. Beginning on January 22nd and running through the 24th the show will be hosting more than 2,000 exhibitors and attracting crowds of 65,000 industry professionals from every state in America and 165 countries worldwide. HTP is proud to be among the exhibitors as the Show provides a unique forum for the entire HVACR industry to come together and share new products, technologies, and ideas.
We have brought a plethora of our highly efficient, durable products to walk you through in person. We will also have a SNEAK PEAK of a new product that is not yet on the market! Want a preview? Here is a short list of what you can expect when you stop by our booth 5591.
RGH Floor -The Crossover Residential/Commercial Floor Water Heater is a revolutionary product and was designed to be the most highly efficient affordable residential tank type product in the industry. These models are Energy Star certified and combine the flow capacity of a 50 gallon tank type water heater with the continuous flow feature found in tankless water heaters.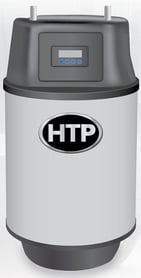 Phoenix Light Duty - The Phoenix Light Duty Water Heater is highly efficient with up to a .90 Uniform Energy Factor (UEF) rating and three to one turndown ratio. This water heater is constructed with durable 316L stainless steel to resist corrosion and last longer. It's light weight and features top port connections to make installations easier. It is Energy Star rated ultra low NOx compliant making it eco-friendly!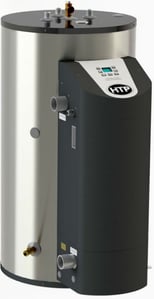 Heat Pump Water Heater - HTP's Heat Pump Water Heater (HPWH50H) has an Energy Factor that's more than 2.5 times better than a standard electric water heater. Its Uniform Energy Factor or UEF is 2.80. The heat pump water heater has 4 different modes to ensure you are ALWAYS saving energy no matter what the circumstance.

Just to name a few! We look forward to seeing you and teaching you more about all the products we will have at the show. See you in Chicago!