A Change to our Everlast Medium Duty Electrics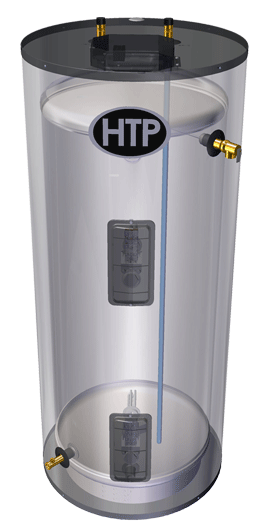 HTP is pleased to announce a major change to our Everlast Medium Duty Electric Water Heater line.
Effective immediately, all Medium Duty Electrics between 30 and 115 gallons will come with a new top mounted electric connection box that will allow these units to be easily field converted for either single or three phase operation. They may also be converted to run in simultaneous (non-interlocking) or non-simultaneous (interlocking) operations. The new models will also come as standard with two 240V 4500W elements at no additional charge.
The EVC010, EVC015, and EVC020 will now come standard with one 4,500 watt element and 240 volts at no additional charge and be referred to as "Point of Use" models.
Please see the below chart for our new model numbers.
| | |
| --- | --- |
| Model | New Model |
| EVC010 | EVC010C1X045 |
| EVC015 | EVC015C1X045 |
| EVC020 | EVC020C1X045 |
| EVC030 | EVC030C2T045 |
| EVC040 | EVC040C2T045 |
| EVC050 | EVC050C2T045 |
| EVC080 | EVC080C2T045 |
| EVC100 | EVC100C2T045 |
| EVC115 | EVC115C2T045 |
Element accessory kits are still available to convert the units to operate at different voltages and inputs. These additional options are listed in the chart below with the corresponding part number.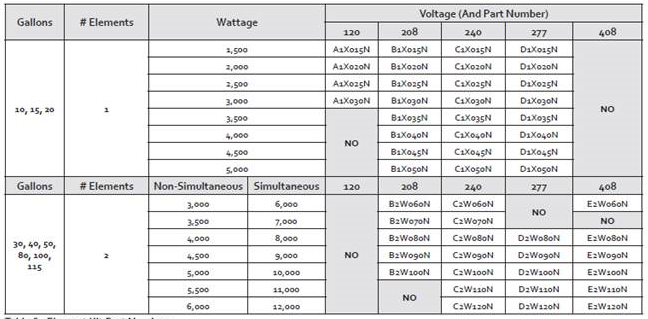 The amperage tables shown below can be used as a tool for the installer when sizing the wire for installation.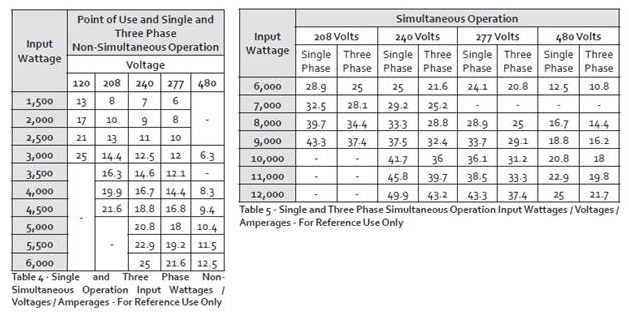 For more information on our Everlast Medium Duty Electric Water Heaters, click here!