As you probably know, the National Appliance Energy Conservation Act, better known as NAECA, will mandate that any residential water heaters built on or after April 16th, 2015 must adhere to the new energy efficiency standards.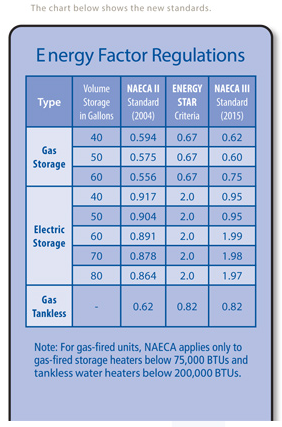 HTP is making all the necessary improvements to its electric water heaters (no changes are needed on HTP's gas fired units) to meet the new NAECA standards. So you don't have to worry about the technology and engineering involved.
We want our customers to be confident that HTP is taking the proper steps to be prepared for the new NAECA regulations. In fact, we already offer many high efficiency water heaters today that meet the 2015 NAECA requirements.